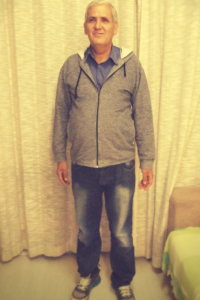 After much prayer and waiting on the Lord, we're excited to announce a new church planter has joined our team in Brazil! Pastor Eliezer will be serving the people of Vila Planalto. Currently, he's getting to know the neighborhood; holding office hours and visiting people's homes.
Already we're seeing fruit from his labor. Recently, a man stumbled into the open doors of the church during Pastor Eliezer's office hours. After losing his father and struggling with depression he had been living on the streets. Eliezer spent time talking with and encouraging him before he left. Later the man returned praising the Lord that he had been healed of his struggle, and is now looking forward to attending services at the church!
Please join us in praying that the Lord would lead Pastor Eliezer in the work in Planalto, that many would ministered to through upcoming outreach events, and that they would be drawn to attending services at the church.