In 2000 the World Bank published a study on global poverty. In the first book revealing their research findings, Voices of the Poor: Can Anyone Hear Us?, they chose not to analyze programs or policies. Instead they utilized their analysis to provide, "a view of the world from the perspectives of the poor" (Narayan, p.3). I first came across this book in the early days of Living Bread Ministries. Back then I had spent little time in the presence of the global poor, and the stories I discovered in Voices of the Poor cut to my soul. They still echo in my ears to this day. Truly, hearing their voices changed my life. I've included a handful of quotes from the book below:
"Poverty is pain; it feels like a disease. It attacks a person not only materially but also morally. It eats away one's dignity and drives one into total despair." – A poor woman in Moldova, 1997

 "We poor people are invisible to others – just as blind people cannot see, they cannot see us." – Pakistan, 1993

"When I leave for school in the mornings I don't have any breakfast. At noon there is no lunch, in the evening I get a little supper, and that is not enough. So when I see another child eating, I watch him, and if he doesn't give me something I think I'm going to die of hunger." – A 10 year old child in Gabon, 1997

 "Being poor is being always tired." – Kenya, 1996

"Poverty [is] inherited. If you were born to a poor father, he cannot educate you and cannot give you any land, or very little land of poor quality; every generation gets poorer." – Uganda, 1998

 "Take the death of this small boy this morning, for example. The boy died of measles. We all know he could have been cured at the hospital. But the parents had no money and so the boy died a slow and painful death, not of measles, but of poverty." – A man in Ghana, 1995

 "Only the well-off truly can believe in tomorrow." – Azerbaijan, 1997
These are only a few of the quotes contained in Voices of the Poor. They reveal that poverty is more complex than only a lack of material resources. Poverty attacks the entire person and all of the social and cultural elements of a people group. This is why simply meeting a single need cannot solve the complex problems that result from poverty. To achieve lasting results, there must be a comprehensive approach that addresses the immediate physical needs and need for dignifying employment, while also impacting moral and relational aspects. We do this through a comprehensive church planting movement that establishes local churches and empowers them to lead our efforts to combat poverty in their communities. I hope you will consider joining us in this very important work. For ways you can give, visit our newly redesigned donation page: livingbread.org/give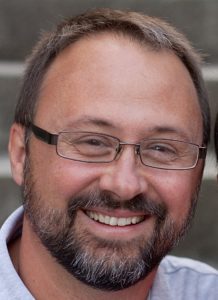 Patrick Hubbard has an extensive business and ministry background. He worked in the hospitality industry as a General Manager and as a Regional Manager. Along with his wife Bárbara, he is part owner of Freegrance Products LLC, a social enterprise seeking to empower women to escape poverty and avoid human trafficking. Patrick and Bárbara are also the founders of Living Bread Ministries where they have committed almost thirteen years to comprehensive ministry among the global poor. He has also served as a staff member of a local church. Patrick holds a BS in Religious Studies and a MA in Global Studies from Liberty University. He is currently pursuing a MBA from Old Dominion University.