This year, we're trying something new.
Make a donation of only $10 by December 23rd, and you'll be entered to win one of our fabulous prizes!
We know how the holidays can stretch the average person's budget, making giving difficult to consider.
We know we are not the only ministry asking for a year end donation.
How about instead of telling you more moving personal stories of how valuable your support is to us and the people we serve, we do a giveaway instead?
You're certainly welcome to give more than $10, but our hope is that by making the entry fee more manageable, we'll get as many people to partner with us as possible. We know that $10 could mean sacrificing a couple more stocking-stuffers or a trip to Starbucks. To us, this money helps support our church planters to reach new neighborhoods, to provide food kits for hungry families, and to invest in job training to keep the vulnerable out of the sex trade.
Donate through our newly redesigned giving page by clicking the button below.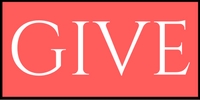 You can give your $10 (or more) however you want: to church planting and pastor training in South America or Southeast Asia, to help fund church buildings, or whatever else stands out to you.
You'll be automatically entered to win one of these prizes:
Grand Prize: Handmade Soap Gift Basket by Freegrance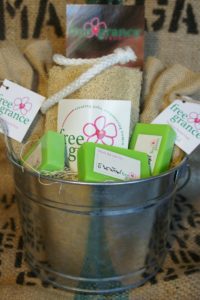 Runner-Up Prize: Living Bread Ministries Coffee Mug & Throw Blanket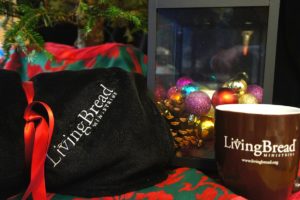 We'll announce the winners on Christmas Eve.
Thank you for your generosity in partnering with us!