We're so excited about the release of our eBook, The Living Bread Story, that we're starting a new blog series. Each month a member of our team will pick a book to giveaway. All you have to do to enter is subscribe to our email list. Bonus: Each email subscriber will receive The Living Bread Story eBook as a thank you for signing up!
June Book Giveaway!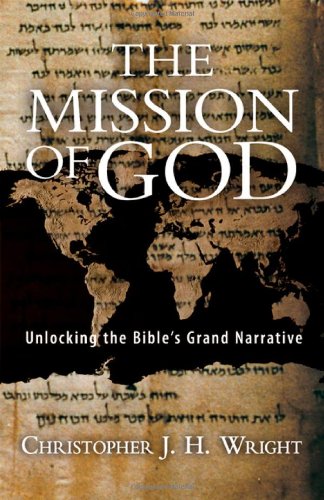 The Mission of God: Unlocking the Bible's Grand Narrative
by: Christopher J. H. Wright
This book was chosen by Living Bread Ministries founder Patrick Hubbard. He writes:
Christopher Wright's, The Mission of God is one of those books that belong on every would-be Bible scholar's bookshelf. In this important work Wright advocates for a missional hermeneutic that is founded upon the grand narrative of scripture. He rightly argues that understanding God's mission in the world is essential to understanding the mission of the Church. God has a plan for his creation and he has always been working toward that end. He allows the Church to participate in his mission to redeem his creation and bring it to his desired end. With this understanding, one can begin to comprehend the importance of the missional hermeneutic that Wright fleshes out in this volume.

Among many others, this text has been very influential in helping me to develop and communicate the comprehensive understanding of mission that Living Bread Ministries, and each of our church plants, is seeking to practice among the global poor. It is precisely because of the impact The Mission of God has had on my life that I decided to offer it as our book giveaway for this month.