Pastor Apichat
President, Board of Directors
Pastor Apichat Kalawantawanich is a veteran Thai pastor and church planter who has previous experience establishing foundations. He and his wife have worked extensively with the poor and those involved in human trafficking. Mrs. Kalawantawanich works with young people, teaching them how to avoid potential traffickers and sexual abuse.
Pastor SomChai
Board of Directors
One of the Living Bread Thailand (LBT) board members is Pastor SomChai NaKan.  He has been integral in helping LBT connect with different communities where we are beginning to serve and plant churches.  He and his wife have three daughters and one son.  He is currently pastoring at Panutnikhom Church Chonburi.
Pastor Boontham
Board of Directors
Pastor Boontham is the Director of Mountain Prayer, with ministry extending from Thailand to church planting in Cambodia and Laos. He has served in this role for 15 years and desires to see the Kingdom of the Lord grow across the nations until all have heard.  He and his wife Chaweewan have a son named Kittikhun.
Pastor Seksan
Board of Directors
Pastor Seksan, called Tea, is the pastor at Blessings of Ayuthaya Church, near the headquarters of Living Bread Thailand.  Pastor Seksan is a talented musician in addition to a visionary for the spread of the Gospel.  He and his wife Rinradee have a son Leviticus and a daughter Siloam.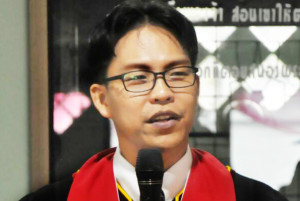 Ohm Kalawantawanich
Director of Operations
Kitikhun (Ohm) Kalawantawanich serves as our Director of Operations in Thailand.  At 28, he already has years of ministry experience and desires to see Thailand reached for Christ.  Ohm serves as the primary administrator for LBT and our official translator.  He also provides training for new LBT pastors in leading their churches in musical worship.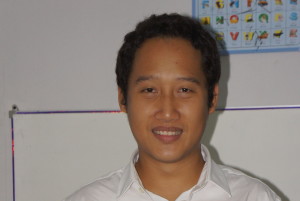 Jeff & Mervil Kowatch
Church Planting Facilitators
More info coming soon.