G. Patrick Hubbard II
Founder & President
Prior to receiving Christ, Patrick worked in the hospitality industry managing multiple national franchise hotels and eventually became a Regional Manager overseeing as many as nine hotels.  He holds a BS in Religious Studies and a MA in Global Studies from Liberty University.  He is currently pursuing a MBA from Old Dominion University.
Bárbara Hubbard
Regional Director for South America
Bárbara is a Christ follower, wife, mother, missionary and online instructor for Liberty University where she teaches Introduction to Missions.  She serves LBM as the Regional Director for South America.  She has a BA in Spanish Language and Literature from North Carolina State University and an MA in Intercultural Studies from Liberty Baptist Theological Seminary.
Kristi Reaves
Director of Administration
Kristi was born into a missionary family serving in the Philippines, so she grew up in and around ministry and mission work.  She first became involved with Living Bread when she joined a short-term trip to Brazil with Patrick and Bárbara in 2010.
Jami Castellucci
Marketing Assistant
Jami is a wife, mother of three, and a registered nurse working in the local ER. Her love for international missions and her call to be a nurse began in high school on a mission trip to Zambia, Africa.There she worked with nurses from her church meeting the physical and spiritual needs of those in local villages.
Aleah Marsden
Communications Director
Aleah Marsden is a writer, speaker, editor, and social media manager. Her work has been featured in Christianity Today, Books & Culture, and the NIV Bible for Women: Fresh Insights for Thriving in Today's World (Zondervan, 2015). She blogs at AleahMarsden.com about life, faith, and Bible study.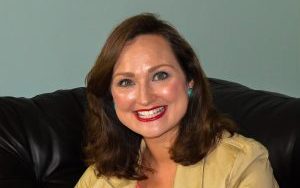 Matthea Glass
Direct of Development
Matthea, mother of five, has served alongside her pastor husband, Jon, since 2003.  They are currently serving in Birmingham, Alabama at McElwain Baptist Church. She has a heart for the local church both in the US and globally. Her passion is to see people set free from bondage through her work in Women's Ministry, Celebrate Recovery, and now with LBM.