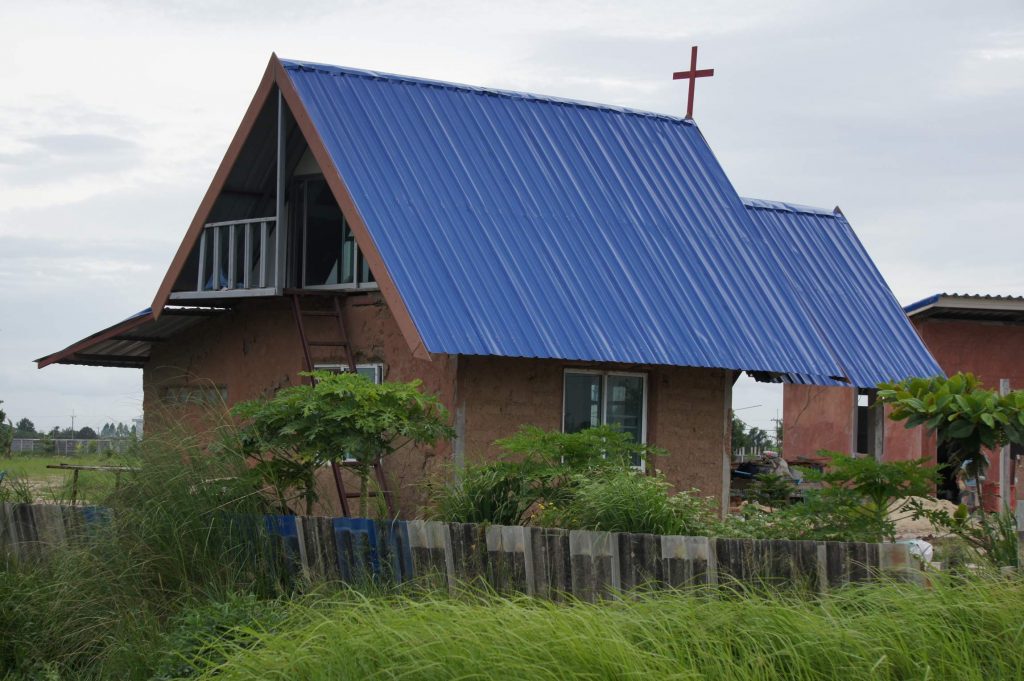 In the heart of Thailand lies a little plot of land called the Eden Garden. It is a reminder of how God intended the land to be used. Watered soil and seeds planted deep into the dirt have begun sprouting into a harvest.
This is a ministry of Pastor Somchai, one of our partners in Thailand. In addition to overseeing our work planting churches in each subdistrict of Phanat Nakom, he and his family have established this small-scale farm as a way of meeting needs for both food and skill training. It also serves as a conference center and provides housing for its employees.
At the Eden Garden, organic vegetables, mushrooms, fish, and chickens are being grown and raised. There are even ducks whose eggs contribute to everyone's living.
We praise God for the work being done in this community, and we are thankful for your support of it as well.
Right now, at the Eden Garden, 19 people have found a temporary home. It is like a small city where the residents support each other in order to survive. God is faithful in providing for all the needs present, even the need to train those living here to help work the farm which provides income and feeds their families. They are seeing enough income to pay back their debts as well.
Children are also being trained in life skills. From ages 1-11, these children are learning to clean the kitchen, farm, exercise, and read the Bible.
Your prayers and support are making tangible impacts all over the world, especially here at the Eden Garden.
Please continue to pray for the families and leaders as they work to show the love of Christ to those in need.
We ask that you would also keep the Huatanon and Pantong Ministries in your prayers as well during this season knowing that life is not as it normally has been. We continue to pray for God to meet their specific needs and bless them beyond all measures.