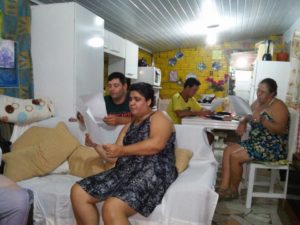 Our church plant in Capão da Canoa is a small church made up of two dozen members actively involved in the life of the church. Their numbers are small, in part due to the transient nature of the urban slums in Brazil, but they are faithfully bearing witness to Christ in what they say and what they do. During the week they gather corporately for worship, prayer, and Bible study. In addition, half the congregation also meets in a small group to dig deeply into scripture and discuss how to apply what they learn to their lives.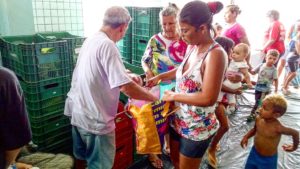 Their desire to apply the Word has led them to engage the community in many ways. They serve meals to the homeless, though many of them are hungry as well. Some of the men train 15 "street boys" (homeless youth) in soccer. In addition to the training, these men share the gospel and feed the boys. In fact, this small body of believers feeds 120 families in their community! After witnessing the good being done, a city official approached the church and had them approved to partner in a city initiative to feed the hungry. Through this program, twice a month 120 families show up at the church and are blessed with fresh fruit and vegetables. The city provides the food, and the church sorts it for each family–and, of course, shares the love and Word of God with everyone involved!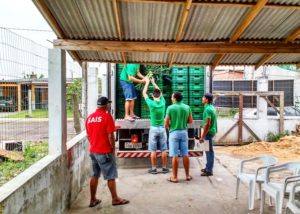 It's incredible to watch the Lord work through this small but faithful body of believers. It's especially humbling to realize most of these church members are living on $2 or less per day. It also serves as a reminder of how the Lord powerfully accomplishes His work through the obedient! If you would like to join what the Lord is doing among the global poor, consider investing in our comprehensive church planting efforts.
To receive more stories like this one, sign up for our newsletter!