Below is a report from our church plant in Capão da Canoa, Brazil from its pastor Lindomar (translated by Bárbara Hubbard).  We're so thankful for the vision our pastors have for their ministries and communities and how they're willing to trust the Lord to provide through sometimes unexpected means! 
In the year 2014 I met a young man by the name Vitório, who came to live in our home for some time. We learned that his mother worked with a project within the Children's Ministry (a ministry of the Catholic church).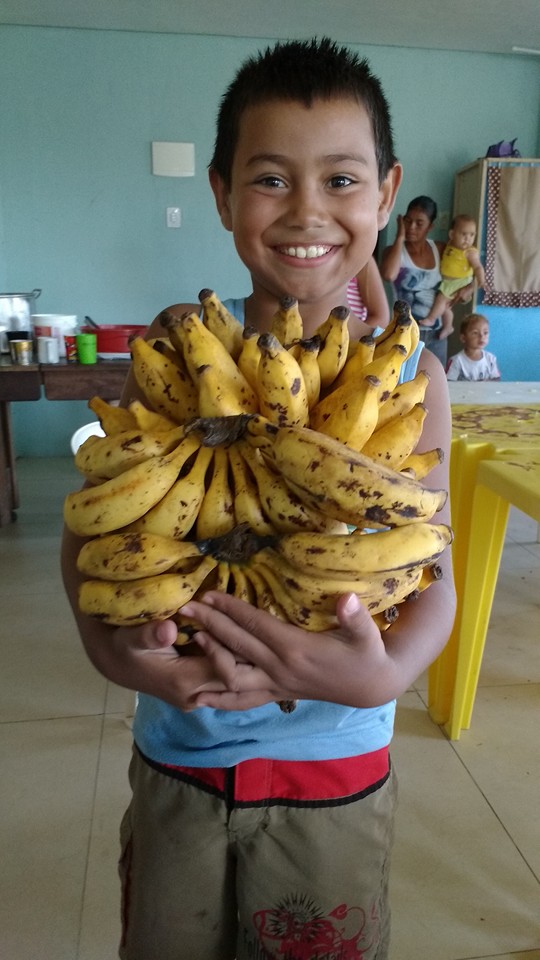 For some time we would pick up fruits and vegetables from this ministry for our church in Capão. Vitório shared with his mom that we had a soup ministry, and I was invited to come to the meetings and take home whatever was leftover so we could use for the soup and soccer ministries.
From this friendship came the idea that together with Dona Eliane (Vitório's mother) and his stepfather, we could bring this fruits and vegetables distribution to our church plant in Capão.
In 2015 we tried several ways, but lacked some of the documentation required to receive the donations. This caused Dona Eliane to seek other sources, and me (Lindomar) to rest in the Lord. I thought that we were not going to be able to distribute these products at our church, so I prayed and rested in Him.
In November 2015 I ran into Dona Eliane in downtown Capão, and she told me that the project she worked with would begin receiving the fruits and vegetables in January and that the City Hall had accepted our application to distribute the much needed food: January 14, 2016 would be our first distribution.
Two trucks loaded with fruits and vegetables arrived at our church plant at 7am along with all the supplies for organizing the distribution. We registered 116 families who will be receiving the fruits and vegetables every 15 days. During the other 15 days we will be doing Bible studies and workshops with these families.
Lindomar
If you would like to support the work of our church plant in Capão, you can donate here.