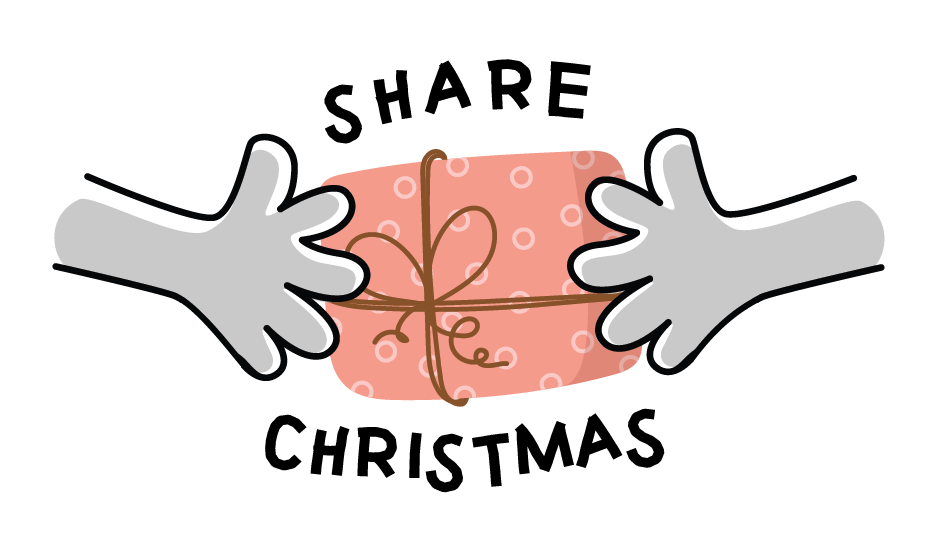 We are excited to officially reveal the new look of Share Christmas! The goal of this outreach hasn't changed: to provide resources for families in poverty that allow them to work toward a better life. We are looking forward to how this new branding will refresh interest and participation in Share Christmas!
The primary function of Share Christmas thus far has been to provide school supplies and hygiene kits for school age children to support their education. We've also given hygiene kits and age-appropriate toys for younger children. We've given these gifts at Christmastime because in Brazil this lines up conveniently near the beginning of the new school year. It's been a great opportunity to share the generous love of Christ at Christmas since each gift distribution service includes a warm meal and a Gospel presentation, as well as a clear opportunity to get connected with the local church where the gifts are given.
As we look forward to the future of Share Christmas, we want to continue our current gift-giving structure and also expand the ways we equip people in need with tangible tools to help them meet goals they may have to change their family's situation. Examples may include micro grants for starting a business, learning a new skill, or clothing items that allow recipients to work in a more professional kind of environment.
We would love for you to get involved in this initiative that is changing lives in significant ways! In addition to financial support, which is always needed and much appreciated, we would love for you to connect with Share Christmas online (both on our website and on social media) and share our mission with your friends, family, and extended network. Getting the word out about this outreach to as many people as possible will help Share Christmas grow and ultimately impact more lives for the better and for the advancement of the Kingdom of God!
Visit us at sharechristmas.org or email us at [email protected] for more information. We can provide resources to help you share our mission with your organization, church, or small group as we gear up for our fall fundraising season. We look forward to partnering with you!