Because believing in Christ and renouncing the national religion of Thailand isn't culturally acceptable, we are always thrilled when believers step out in faith to be baptized! This summer, we are excited to share about two men who were recently baptized through our partnerships in Thailand.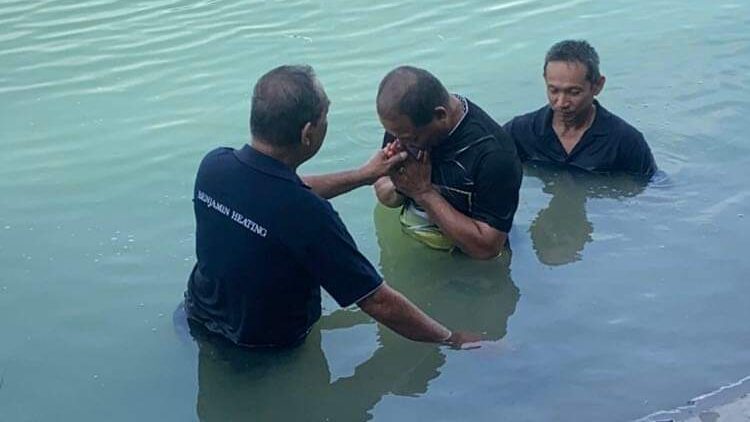 The photo to the right is a 60-something-year-old Taekwondo teacher named Tui. He has been instructing Pastor Somchai and Aun's kids for years, and they have been praying for him and sharing the Gospel with him for just as long.  This past Christmas, he accepted Christ and has been growing in his faith!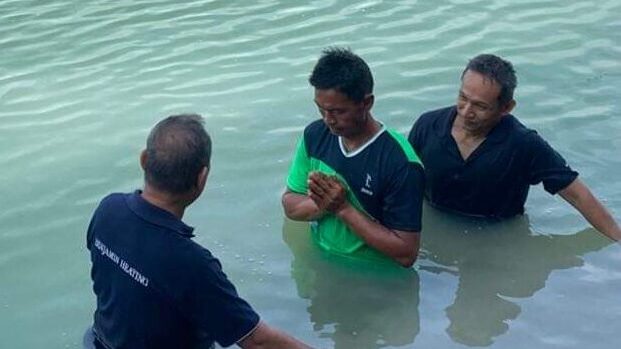 The picture on the left is of a 40-something-year-old man we'll call A. He was led to Christ by his brother and is excited to be learning more and more by reading and studying the Word of God.  His biggest struggle is a physical one: his hip.  Because of the work A did in his younger years, his hip bones aren't in good shape and cause him regular pain.
Please pray with us for these new believers Tui and A and their continued spiritual growth. If you would like to support the ministry in Thailand, you can do so here!