We have a very unique vision for ministry. Our focus is comprehensive church planting among the global poor. This is unique because our church planting efforts are primarily focused among people living on $1 to $2 per day. Our focus is also unique because our church planting efforts among the global poor are comprehensive. That is to say, we are planting churches in desperately poor communities and equipping them to make disciples and implement humanitarian and development projects through the local church.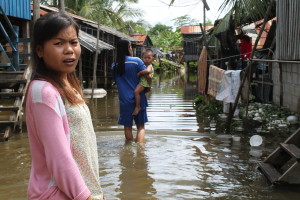 One of the regions we are working in is Southeast Asia, with an emphasis on Thailand. Currently, $2,400 will fund one of our Thai church plants for an entire year! A monthly investment of $200 fully funds a comprehensive church plant in a needy community. You may not be able to afford $200 per month, but will you be one of the 10 people we are asking to give $20 per month? Will you help with a single investment?
Donate to church planting among the poor in Thailand. Learn more about Living Bread Thailand.