After many years of service in Vila Safira, Pastor Alex and his wife Luciane decided to move on from their ministry role with Living Bread Brazil. Vila Safira is one of the most challenging communities we serve. Their level of poverty is severe and all the problems that are associated with poverty are extreme, including crime and gang activity. Alex and Luciane faithfully served for a long time, and we are grateful for everything they did to make disciples and meet basic needs in Vila Safira.
During the transition, Pastor Magioli assumed responsibility for the church and has been working diligently to get the body and facilities ready for a new season of ministry. After a long search and discussions with many candidates, the church has called Pastor Paulo and his wife Luciane to shepherd the church. Paulo assumed the role of pastor in Vila Safira in April. He, Luciane, and their thirteen-year-old son, Paulo, have been settling into the community and building relationships with the congregation.
Pastor Paulo has ties to one of our earlier church plants in the Rubem Berta community. This was one of our original three church plants in Brazil and was led by Pastor David and his wife Bárbara. We were involved in the work from 2006 to 2008. Pastor Paulo was involved in this church and was discipled by Pastor David. It is wonderful to see him enter pastoral ministry with a Living Bread church nearly 20 years later.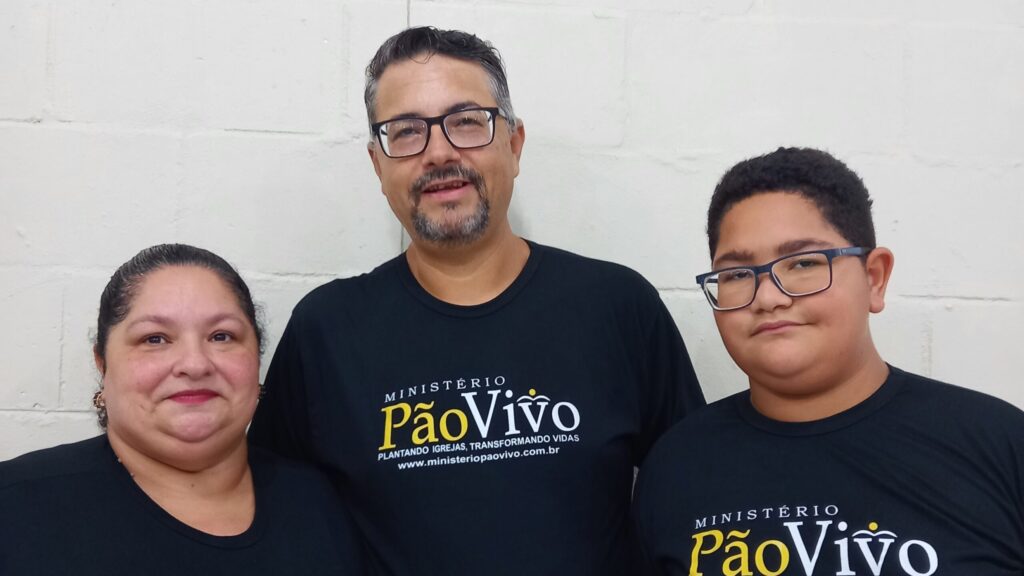 It costs $600 per month to support the work Pastor Paulo and his family are doing in Vila Safira. Would you prayerfully consider investing in their ministry with a monthly partnership of $50 to $100?