Here is the update we received from Aun about their family:
    Pastor Somchai is launching to many other areas to evangelize, encourage pastors, and restore the family. Of course, he really needs wisdom and protection from God.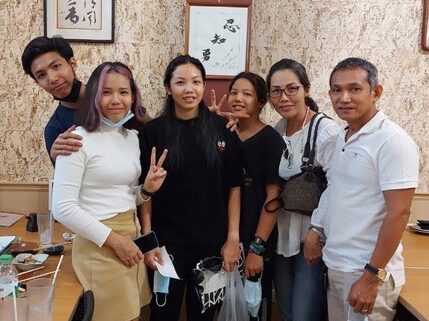 For me, as a wife role I wanna do better everyday and support him the most I can. Also I'm homeschooling the girls still and need wisdom to guide and train them the right and everlasting way. I need to deal with the government officers, which is always challenging. In the church, I am training members to lead in many different groups such as ladies, kids, youth, and finances.
I'm very concerned about my boy, Samuel (22), who has left home for years to face the world. He doesn't go to church or have a one-on-one relationship with God. We are pleading God to allow him to experience God and make a u-turn to the relationship with Him again!
Sai, Sarah, and Shalom are still with us. Sai (21) works for her own as a tutor. She longs to have some experience outside the country. I'm not sure how, but leave it with God!
     Sarah (15) and Shalom (12) are studying at home. I'm only supervising them. Many times I am in the mode of unsure if they will have enough education. Please pray for me.
To support Aun and Somchai's ministry in Thailand, you can give here!